Take control of your future today with a SOFATECH NZ franchise.
As the leading mobile furniture repair service in New Zealand, this is an opportunity you can't afford to miss! Take charge today and request an Info Pack
NOW IS THE PERFECT TIME TO INVEST IN SofaTech
At Sofa Tech, we are passionate about serving our devoted customers and searching for dedicated personnel who share this same enthusiasm.
More than that, though; if you possess a combination of qualities that make up an exemplary employee then please fill out the form so we can send you our franchise information pack.
3 REASONS WHY SofaTech IS A SMART INVESTMENT
Prices may vary depending on the region you select, however, franchisees can take advantage of discounted rates and our incredible 5-week training program. This helps to reduce the common headaches associated with starting a new business while saving money in the process.
2
TRACK RECORD OF SUCCESS
Imagine the satisfaction of being part of a successful mobile furniture repair franchise with a proven track record of success. We have the experience and a positive reputation that can help you avoid common pitfalls, provide support and guidance, and ultimately help you build a profitable business.
3
Sofa Tech READY FOR GROWTH!
Don't miss out on this unique opportunity to seize one of our vibrant regions and jumpstart your business while we are growing!
WHO MAKES A GREAT FRANCHISEE?
We understand that our franchisees are the face of the SofaTech brand, and as such, they need to have a deep understanding and appreciation for our product. This will allow franchisees to better serve our customers, who are often passionate about their furniture and want it to look as good as new. This affinity means our franchisees will be able to confidently talk about our services, offer advice and recommendations, and provide top-notch customer service. That's why, we seek franchisees who share our passion for high-quality furniture repair and are excited to help others restore their favourite furniture pieces to their former glory.
We have a loyal customer base and it is our duty to cater to their needs. Building and maintaining a strong customer service connection is a primary focus for a franchisee.
We seek people who can transmit the good feelings to our customers. People come to SofaTech for a reason, and part of that reason should be you!
The business, whilst a proven formula, requires the continual attention of the franchisee.

Franchisees need to be able to develop a plan for managing their finances, inventory, staffing and marketing strategies. The ability to lead a team, solve problems quickly, and adapt to changing circumstances is essential to the success of any franchisee.
To be able to run your own business, a franchisee will ideally have some understanding of financial planning and control. We'll be there to help you.
It is assumed that at least 50% of the business will be funded by assets and cash. Borrowings are not sufficient to fund a business.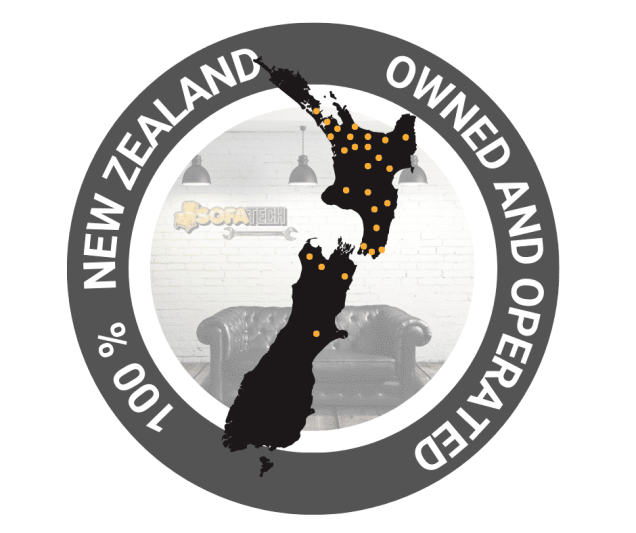 FAQ'S ABOUT A SofaTech FRANCHISE
Why should I join a Franchise and not just do it myself?
If you're considering becoming a franchisee in the furniture repair industry, it's important to look for a franchisor with a proven track record of success. That's where our company comes in. With years of experience under our belt, we have established ourselves as a leader in the industry, providing top-notch furniture repair services to clients across the country. Our franchise model is built on a solid foundation of expertise, innovation, and customer satisfaction, making it an attractive option for anyone looking to invest in a business with a guaranteed track record of success. Trust us to guide you through the process of becoming a franchisee and watch your dream of owning a successful furniture repair business come to life.
Can I invest in a SofaTech and run it under management?
Franchising is essentially an owner operator business format, however if an investor has a partner who is prepared to share some of the financial risk in setting up a SofaTech franchise we will consider this on a case by case basis.
Will I have an exclusive region?
Yes. No SofaTech franchise will be established within your designated business area.
What's my next step?
Please fill out one of the "Request An Info Pack" forms above and we will send you the relevant information that will allow you to make a considered decision on whether this business opportunity is for you.